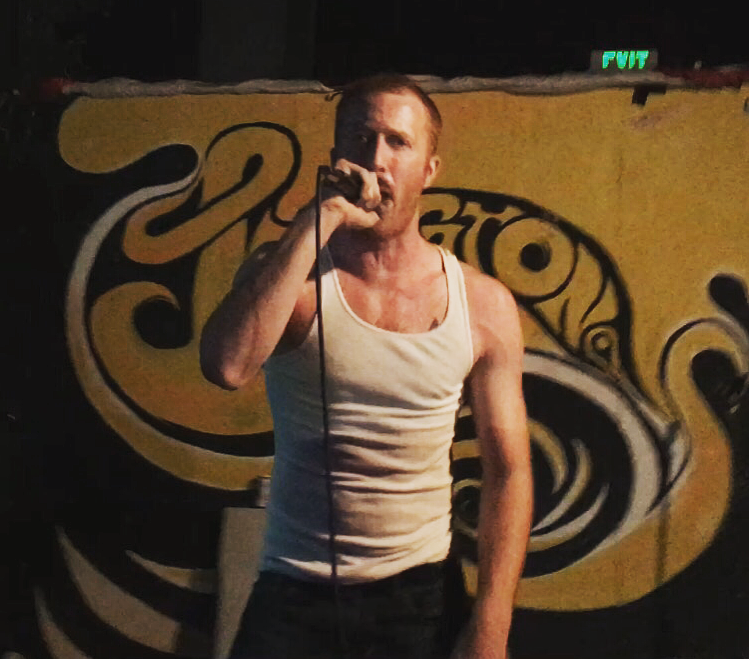 Here is my list of 10 songs by 10 different artists that I think every rap fan should know and enjoy:
Atmosphere: Sunshine – Atmosphere is my favorite rapper. His material has continuously spoken to me throughout my life, with different songs hitting my emotional highs and lows as I have changed and aged. This song is about being hungover, which, I assume, we can all identify with. If you're a fan of rap, I strongly suggest you search out more of his music. It's wonderful.
https://www.youtube.com/watch?v=BpqOWO6ctsg
CunninLynguists: Lynguistics – This song, and rap group, was my inauguration into rap music. When I was 12 my neighbor Travis invited me over for the sole purpose of hearing this track. "Dude, listen to this. It's rap to violin." I vividly remember standing in his bedroom listening to this song for the very first time and being amazed. I fell in love with rap that day, and my life changed forever.
https://www.youtube.com/watch?v=5VtsTW_t9xk
The Notorious B.I.G.: Juicy – Even now, two decades after his murder, Biggie is still one of the dopest rappers ever to grace the mic. His flow is unmatched by any rapper currently in the game. I know this song by heart, as I'm sure most of you rap junkies out there do too. It's an incredible song. Period.
https://www.youtube.com/watch?v=_JZom_gVfuw
2Pac: Thugz Mansion (acoustic version) – It was incredibly hard to pick just one of 2Pac's songs to put on here, but I decided on this acoustic version because it speaks directly to my emotions. Most people think rap is about bangin' beats and dope flows (which it is) but what they don't know is that rap literally stands for rhythm and poetry. This song is true, pure, rhythm and poetry, sung by an absolute legend.
https://www.youtube.com/watch?v=5ZbklKAAnkI
Eminem: Without Me – Eminem's music was a major influence on me as a youth. His style of flow and impressive rhyming vocabulary has heavily influenced my own rhyming for most of my rap career. As a kid, my moms wouldn't let me buy his CDs, but I still remember sneaking over to my friend Zack's house in 8th grade to listen to his early LPs on a small boombox. On repeat. For many hours.
https://www.youtube.com/watch?v=YVkUvmDQ3HY
Eric Sermon Feat. Marvin Gaye: Just Like Music – This is my current favorite jam. I find the larger body of Eric Sermon's music fairly mediocre, but I dare you to play this song while driving and not bump it!
https://www.youtube.com/watch?v=fle-zebSXNc
Jurassic 5: What's Golden – If you like underground rap, Jurassic 5 is a must have. I love this song for when the bass drops, and I love this group for their vocal harmonies and ill verses.
https://www.youtube.com/watch?v=XsZKrctSDaw
Craig Mack: Flava in ya Ear – I've always loved 90's rap and hip hop, and this song is the epitome of that decade's sound, flow, and collaboration. It features Biggie, LL Cool J, Busta Rhymes, and Rampage in an incredible ascension of verses. Another one of my favorite songs to bump in the car.
https://www.youtube.com/watch?v=PMbELEUfmIA
Kanye West and Consequence: The Good, The Bad, The Ugly – Although I detest Kanye's ego-driven public persona, the guy makes great music. The College Dropout was undeniably a prodigious album, but to this day I can't figure out why he left this track out, because it's one of my favorites.
https://www.youtube.com/watch?v=S7pyg1_ifk4
Houdini & KinG!: Pomegranate Lemonade – No rap list would be complete without a lesser known unknown artist on the rise. These guys are recent graduates of UCLA, and this song was a favorite of my college friend group when I was in school. Excellent flow and a tight beat. It's some great feel-good music.
https://www.youtube.com/watch?v=zlSjf4vmEiQ
A few other favorite rappers of mine: Common, Nas, Jay-Z, Hilltop Hoods, De La Soul, Method Man, Redman, Brother Ali, A Tribe Called Quest, Classified, Talib Kweli, Mos Def, Nappy Roots, Kid Cudi, Mac Lethal, Vinnie Paz and Jedi Mind Tricks, Outkast, Big Boi, Blue Scholars, Common Market, Wu-Tang Clan, Ice Cube, Macklemore, Immortal Technique, Ludacris, Zion I, 50 Cent, Blueprint and Soul Position, Blackalicious, Lupe Fiasco, Dr. Dre, Dilated Peoples, MURS, Busta Rhymes, Childish Gambino, Dead Prez, Bone Thugs-N-Harmony, Fort Minor, Tech N9ne, Gang Starr, Living Legends, The Roots, The Fugees, People Under The Stairs.